Awards
"One of the best all-inclusive resorts in the U.S."
"The most beautiful hotel in Michigan."
AAA Four Diamond Rating for 26 consecutive years.
These are just a few of the countless accolades Grand Hotel has received from the industry's leading publications and organizations. Here is a curated selection of awards and recognitions we are honored to have recently won.
2022 Awards & Recognitions
U.S. News & World Report Best Hotels & Resorts 2022 #1 Hotel in Michigan Gold List – February 2022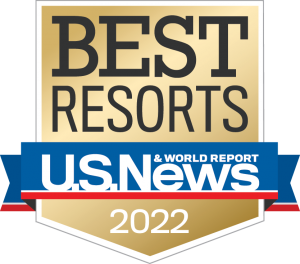 Business Wire ranks Grand Hotel as #10 for 2022 Top 25 Historic Hotels of America for a Romantic Proposal List is Announced – February 2022
The Knot Best of Weddings 2022 – January 2022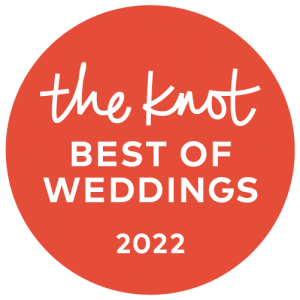 2021 Awards & Recognitions
Grand Hotel is awarded by Historic Hotels of America Awards of Excellence for Best Social Media of a Historic Hotel  – November 2021
Grand Hotel is a 2021 Stella Awards Winner, receiving Silver for Best Food and Beverage in the Midwest by Northstar Meetings Group – November 2021
Grand Hotel is a 2021 Stella Awards Winner, receiving Gold for Best Hotel/Resort in the Midwest by Northstar Meetings Group – November 2021
Grand Hotel listed as #7 in Conde Nast Traveler  reader's choice list of the Top 10 Resorts in the Mid-Atlantic and Midwest – October 2021
Travel+Leisure ranks Grand Hotel #5 on the list of the Top 10 Resort Hotels in the Midwest – September 2021
The Jewel Golf Course was selected for the 2021 Top 25 Historic Hotels of America Most Historic Golf Courses – August 2021
The Woods Restaurant is voted #9 in the 2021 USA Today Readers' Choice, Best Hotel Restaurant – August 2021
Grand Hotel  is voted as #8 in the  2021 USA Today Readers' Choice, Best Family Resort – August 2021
Grand Hotel  is voted as #8 in the  2021 USA Today Readers' Choice, Best All-Inclusive Resort – August 2021
Grand Hotel  is voted as #6 in the  2021 USA Today Readers' Choice, Best Historic Hotel – August 2021
Detroit Free Press ranks Mackinac Island and Grand Hotel as one of the 10th Best Michigan Golf Destination and Resort – June 2021
Grand Hotel is recognized as one of the top 500 Hotels in the US by Travel and Leisure  – March 2021
Grand Hotel named best Historic Hotel by Midwest Living's Best of the Midwest  – February 2021
US News and World Report names Grand Hotel as #2  of the 25 Best Hotels in Michigan – February 2021
Grand Hotel is listed as one of the 35 Most Charming Romantic Getaways in Michigan by Grand Rapids Kids – January 2021
Grand Hotel is chosen as one of The Knot Best of Weddings for 2021 – January 2021
2020 Awards & Recognitions
Grand Hotel listed as #16 in Conde Nast Traveler  reader's choice list of the top 40 resorts in the Midwest and West – October 2020
Grand Hotel  is voted as #4 in the  2020 USA Today Readers Choice, Best Family Resort – August 2020
Grand Hotel  is voted as #5 in the  2020 USA Today Readers Choice, Best All Inclusive Resort – August 2020
Grand Hotel  is voted as #7 in the  2020 USA Today Readers Choice, Best Historic Hotel – August 2020
Woods Restaurant is voted as #7 in the 2020 USA Today Readers Choice, Best Hotel Restaurant – August 2020
Grand Hotel is honored in Forbes list of the world's most resplendent hotel gardens  – July 2020
Parents Magazine lists Grand Hotel as a place for families to social distance with kids during the summer of COVID-19 – June 2020
Islands Magazine names the Trapper Burger at The Gate House one of the best burgers at a resort or restaurant – May 2020
Grand Hotel's gardens named among Historic Hotels of America's Top 25 Most Magnificent Gardens for the 3rd consecutive year – April 2020
Margaret's Garden awarded 2020 Retailer of the Year by Great Lakes Floral – February 2020
Grand Hotel named the #1 hotel in Michigan according to U.S. News & World Report – February 2020
Grand Hotel's named one of the  13 Best All-Inclusive Resorts in the U.S. 2020  – January 2020
Chosen by couples as a WeddingWire 2020 Couples' Choice Awards winner – January 2020
2019 Awards & Recognitions
Grand Hotel selected as the most glamorous hotel in Michigan by MSN – December 2019
Grand Hotel named the top resort in the Midwest in the 2019 Condé Nast Traveler Readers' Choice Awards – October 2019
Grand Hotel recognized by Jetset Magazine as one of 5 Luxury Hotels With A Kid-Friendly Vibe – August 2019
Grand Hotel, along with five onsite restaurants, were recognized with the 2019 TripAdvisor Certificate of Excellence – August 2019
Named the Best All-Inclusive Resort in the country and one of the Top 10 Best Historic Hotels by the readers of USA Today in the 2019 10Best Awards – August 2019
Voted one of the Best Boutique/Historic Hotels for groups by the readers of Groups Today – July 2019
Named one of the 13 Best All-Inclusive Resorts in the United States by Reader's Digest – July 2019
Named #2 on the list of the Top 5 Best Resort Hotels in the Midwest by Travel + Leisure – July 2019
Meet the horses of Mackinac Island's Grand Hotel – July 2019
Recognized as the most historic hotel in Michigan by MSN – July 2019
Grand Hotel's Salle à Manger given Wine Spectator's Award of Excellence for the third consecutive year – July 2019
Recognized as the Chamber's June 2019 Member of the Month and host of the Mackinac Policy Conference for 39 consecutive years – July 2019
Grand Hotel receives a Best of Award from Meetings Today, which honors properties with outstanding meeting space, guests rooms, services, and amenities – June 2019
Chosen as one of the best hotels for families in the USA by travelmamas.com – June 2019
Named to the list of Top 25 Most Magnificent Gardens for the second consecutive year – April 2019
Recognized by Family Vacation Critic as one of the 10 Best All-American Summer Vacation Resorts – February 2019
Named as one of the 10 Best Family-Friendly All-Inclusive Resorts in the United States by Trips to Discover – February 2019
Grand Hotel scored in the top 10 percent of the Best Hotels in the United States earning the Gold Badge – February 2019
Named one of the Top 10 All-Inclusive Resorts in the USA and one of the Best Hotels in Michigan – February 2019
Ken Hayward, Grand Hotel's Executive Vice President and Managing Director, details the keys to creating a successful meeting – February 2019
Grand Hotel recognized as one of the 12 Best All-Inclusive Resorts in the United States – February 2019
Named the Best Hotel in Michigan by the readers of Condé Nast Traveler in their 2018 Readers' Choice Awards – January 2019
Grand Hotel awarded The Knot's "Best of Weddings" and WeddingWire's "Couples' Choice Award" for 2019 – January 2019
2018 Awards & Recognitions
Woods Restaurant recognized by Historic Hotels of America as the 2018 Historic Hotels Awards of Excellence "Best Historic Restaurant" – November 2018
Grand Hotel recognized with the 2018 TripAdvisor Certificate of Excellence, along with five onsite restaurants – November 2018
Named the #2 Resort in Texas and the Midwest in the Condé Nast Traveler Readers' Choice Awards 2018 – October 2018
Meet Annie Farrell, Grand Hotel's Director of Sales, and learn about her Grand career – October 2018
Selected as a 2018 Platinum Choice Awards winner by meetings industry professionals and the readers of Smart Meetings Magazine – September 2018
Grand Hotel named one of the best historic hotels in the country in the USA Today 10Best Readers' Choice Awards – August 2018
Voted one of the Best Boutique Hotels for Groups by the readers of Groups Today in the Readers' Choice Awards – July 2018

Tiny princesses, superheroes get the royal treatment; read a recap of Grand Hotel's first-ever Princess & Superhero event – July 2018
Named a Top 5 Resort Hotel in the Midwest in the Travel + Leisure 2018 World's Best Awards – July 2018
Recognized as the Most Historic Hotel in Michigan for a Timeless Getaway – July 2018
Mackinac Island listed as one of 13 Places to Visit in August for Every Type of Traveler – July 2018
Salle à Manger awarded the 2018 Award of Excellence from Wine Spectator for its outstanding wine program, marking the second consecutive year that Grand Hotel has been recognized by the publication – July 2018
Q&A with Emma Jay Byfield, great-granddaughter of iconic decorator Dorothy Draper
Named one of the Best All-Inclusive Resorts in the USA by trekbible.com – June 2018
Voted "Best Renovation" in the Best of 2018 Reader's Choice Awards – May 2018
Grand Hotel gardens named to the list of Top 25 Most Magnificent Gardens – May 2018
Grand Hotel named one of America's Best All-Inclusive Hotels by Travel + Leisure – May 2018
Grand Hotel recognized as the one hotel you cannot miss in Michigan – May 2018
Recognized as the Most Historical Hotel in Michigan by Reader's Digest– April 2018
Named Best Hotel in Michigan – February 2018
Selected as one of the 10 Best All-Inclusive Family Resorts in the U.S. for 2018 by Family Vacation Critic – January 2018
Recognized as one of the 10 Most Beautiful Places We Visited in 2017 – January 2018