Afternoon Tea
Date:
June 1, 2023
Start Time:
3:30pm
End Time:
5:00pm
Location:
The Parlor
Enjoy Afternoon Tea in The Parlor with our resident Harpist.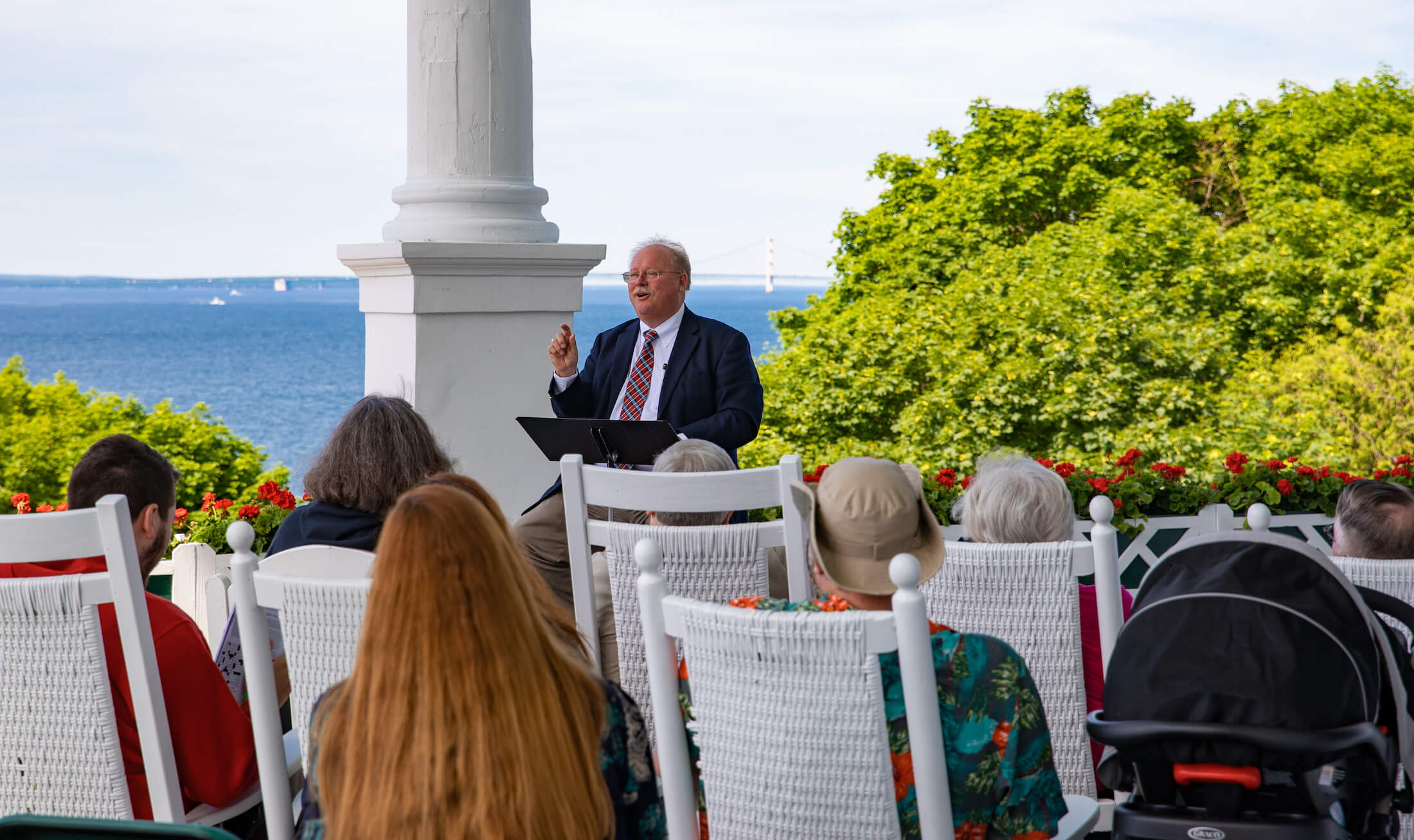 History Lecture Part 1 with Bob Tagatz
Part 1 - Learn about the history of Grand Hotel with Resident Historian Bob Tagatz.
Learn More
Manoogian Art Exhibit Opening
Jane and Richard Manoogian and Grand Hotel invite you to the re-opening of Manoogian - An Art Exhibit at Grand Hotel. We look forward to showcasing A Collection of American Art.
Learn More
Other Events
Explore our seasonal specials and themed packages to experience the best in golf, history, wine, music, and more.
View All